Last weekend was the Hi-Fructose group show at
Copro Gallery.
We were lucky enough to also stumble upon the
Rock Paper Scissor
show at Robert Berman Gallery featuring work by Ron English, Daniel Johnston, Thurston Moore, Kim Gordon, among others. Check out the show online
here.
Here are some of my favorites of the night: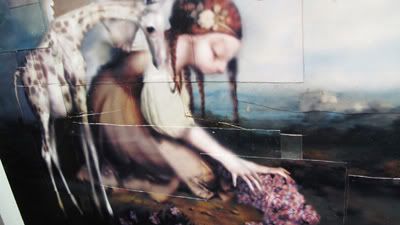 Chris Berens, close up. So dreamy.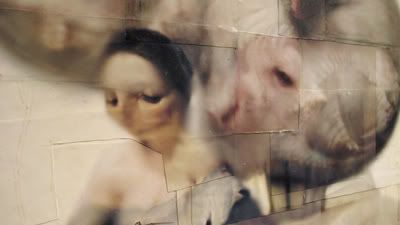 Another Berens.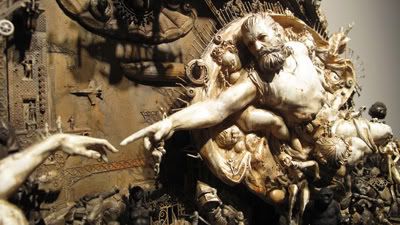 Kris Kuksi

Brendan Danielsson. Such a good drawing.
Print by Ron English of Daniel Johnston.
Daniel Johnston drawings.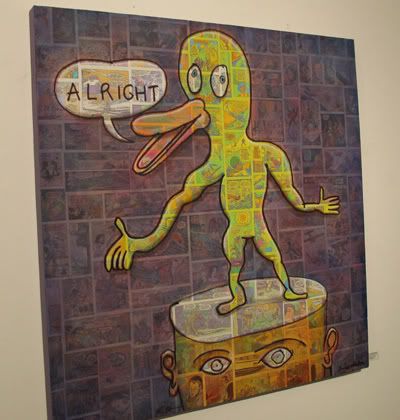 Ron English and Daniel Johnston original.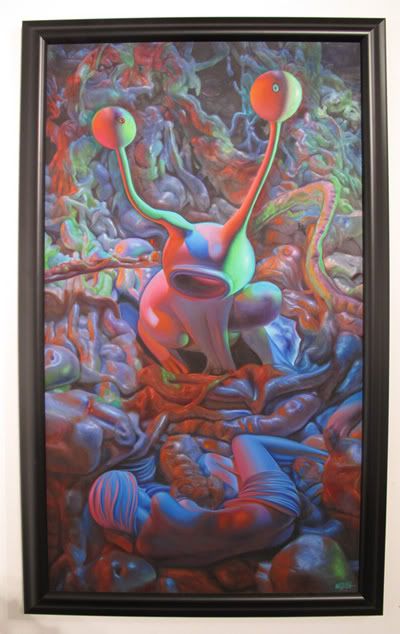 Ron English inspired by Daniel Johnston. (Can you tell I'm a big fan yet?)
...And here are my Daniel Johnston drawings. I got them when he performed at the Fonda last year and we exchanged art.